Timeline
July 2016: Graduated from Abertay University in 2016, achieving Upper Second Class (2:1) in BScComputer Games Technology.
October 2016: Started as Software Developer at Ultrahaptics. I spent the first few months skilling up on Unity and C# as I joined with only what I learned to do the code test.
November 2016: Took initiative to consolidate commonly used code/assets across demos into a demo development framework which I then became the maintainer for.
May 2017: Business trip to The Hague. First time abroad!
June 2017: Unite 2017 in Amsterdam.
March 2018: GDC 2018 in San Francisco. First time in the US & outside of Europe!
November 2018: Started development of Element.
May 2019: Ultrahaptics acquires Leap Motion.
July 2019: Business trip to Honk Kong, Wuhan, Beijing, Tokyo, Nagoya and Osaka. First time in Asia, exciting and exhausting covering a lot of destinations in 2 weeks!
September 2019: Ultrahaptics rebrands to Ultraleap.
September 2019: Element adopted by Ultraleap, move to new team to focus on development of software platform for mid-air haptic devices.
November 2019: Start of Covid-19. Scary realizing I was in Wuhan only a few months prior.
Feburary 2020: Begin working from home. Living in Bristol city centre, the streets are eerily deserted.
December 2020: Bought and moved into my first flat!
March 2021: Promoted to Senior Software Engineer.
September 2021: Ultraleap reorganizes to focus in on specific verticals. I move to the XR vertical.
Software Engineering Skills
Element is an minimal embeddable functional programming language designed to be used as a data format.
Element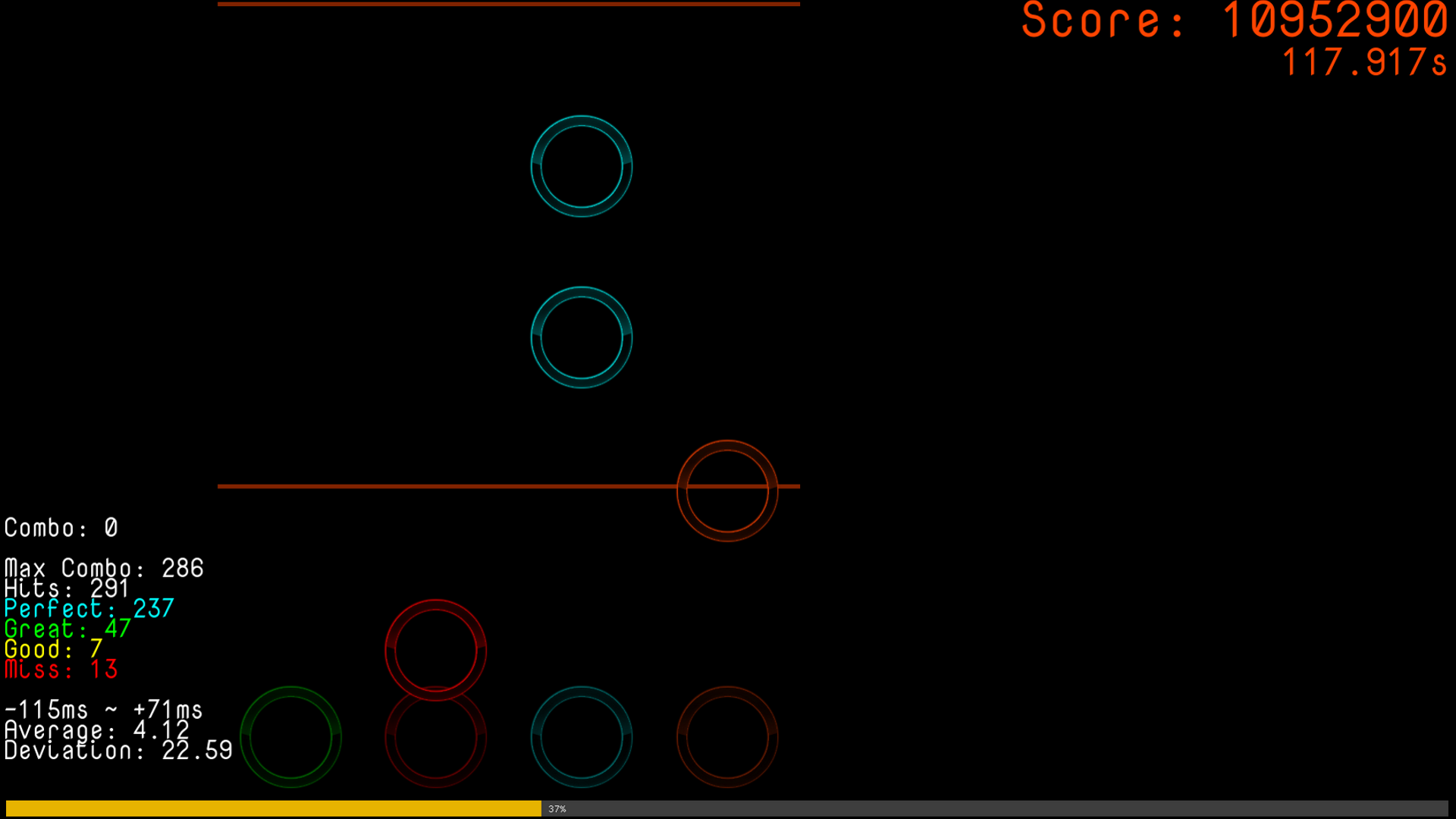 RhythMIR
RhythMIR is a content generation tool for music/rhythm games. It analyses music signals to synchronize music features with gameplay elements and estimate tempo. RhythMIR is also a rhythm game.
RhythMIR